Workflow management software could help you manage and execute your work in absolute no time, irrespective of the field you are in. But finding the right software for your use, solely depends on the purpose you are willing to use it on. If you are a business manager, business process management software is more of your use and so on. With workflow applications, you are more likely to finish off your work and manage all other necessary task in time without hurrying to meet the deadline.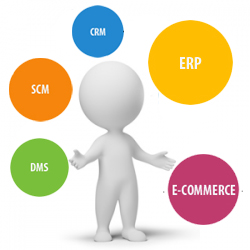 For a business process to be effective, it is crucial that all the key personnel are able to use the workflow web applications successfully. To define workflow management in simple terms, it is a series of connected steps, whereby each step is followed by its precedent without any gap and ends just before the next step; each step depicting operations and mechanisms.
Workflow management application is responsible for managing and defining a sequence of activities in an organization to produce a desired outcome, such that it allows its user to define various forms of job processes. At every workflow stage, one individual or a group will be entrusted with a specific task. Upon the completion of the task, the workflow automation software ascertains that the individuals entrusted with certain tasks are informed and that they receive the data they need to execute their stage of the process. Workflow software also automates redundant activities and ensures that any uncompleted tasks are followed up through its advanced workflow solutions.
Workflow Web Applications can customize your business requirements such that your workflow applications of different departments can be accessed with a single click. Workflow automation is one such business process software that controls automated processes apart from replacing the paper work order transfers. This software is responsible to maintain and handle your work without any hassle. You can also tailor the workflow software to make it usable for your purpose. This is flexible, automated and extremely user-friendly to solve your purpose. With this application, you get the details of your workflow analysis which gives you a better business process management rather than manually managing your business processes.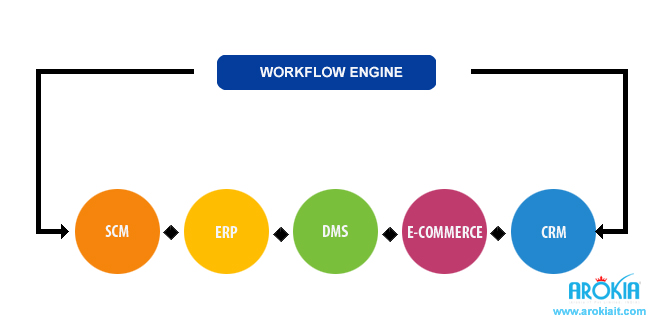 At Arokia IT we offer you custom made workflow applications to suit your business needs. With us in no time, you will see your business transforming to great heights. We understand your business first to give you the best workflow application.
Some our solutions which are build on work flow model:
• Distribution management system for retail industry
• Partner portal software for capital goods manufacturing industry
• Customer Relation Management Solution
• Order Process & Order Management Software
• Loyalty programs
• Custom web application
• Enterprise portal application
We make it flexible and easy to use so that no one faces any problems while using it. So, what are you waiting for? Call us today, and make the most of workflow management applications with Arokia IT!