Do you know your customer name?
Do you know how often the customer visit you?
Do you send greetings to your customer on the special occasions like Anniversary, New year, Birthday?
Do you know when the last time they visited you?
Do you know what's the average spend when the customers visit you?
Do you know the number of customers who have stopped coming to you?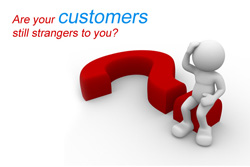 If your answer to most of the above mentioned questions is "NO", then it's time for u to think over on whether we are doing well enough for our business?
In current challenging economic system and competitive business world, retaining your customer is very important to your success. If you don't give your customers a good reason to continue with you, your competitors will give them a better reason to leave you. Customer retention and their satisfaction is the only thing that drives profits to your business. Most of the surveys that are conducted across industries have shown that keeping one existing customer is five to seven times more profitable than that of attracting a new customer.
These days' customers have so many choices to choose from, and it's the business with a watchful combination of dynamic employees, loyalty programs and logic to serve up, that will accomplish something in creating comfortable, personalized customer experiences and entice customers away from your competitors.
The main principle of a business is to create customers and keep those customers satisfied all the way. If a business is successful in creating and keeping customers satisfied in a cost-effective way, it will surely make profit while continuing to survive in this competitive world and get succeed. If, for some reason, a business fails to create a center of interest or sustain an adequate number of customers, it will sure to experience losses.
It has become very significant for any business to create healthy relationship with customers, which will produce stronger, long-term purchase and word-of-mouth activity. Relationship Marketing will also boost referral, price and service patience, in addition an enthusiasm to offer information and active inclusion of purchaser in product expansion.
Do you want to know and understand each and every aspect of your customers and want to build a long term relationship with them?
If the answer is yes, then definitely you should have a "Customer Loyalty Program" for your business!
Now the question arise what actually is Customer Loyalty Program?
Customer Loyalty Programs are planned tools that help organizations to recognize and retain their best customers, amongst their enormous customer base; it is one of the most precious data assets of the company. If measured fine and monitored on a regular basis, customer loyalty programs can be very successful in helping companies to increase sales and profits.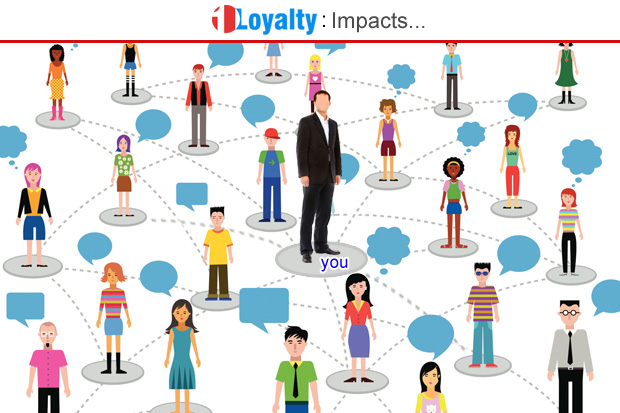 "Comprehensive Customer Loyalty & Rewards Program"
Arokia IT is specialized in providing end-to-end loyalty marketing solutions. We engage with clients' at several stages right from the initial Loyalty consulting stage which includes Loyalty program design and development, to its accomplishment.
Our One-Loyalty Programs are carefully designed and personalized to meet the precise short term, medium term and long term Goals of each individual organization or a company. We provide the right tools and applications to our clients to ensure that their loyalty and rewards programs will be successful!
Our Loyalty Management Approach:
Capture and secure customer information
Track Customer Behaviour
Manage Points & Redemptions
Communicate one-to-one to all touch points
Analyze the customer behavior
Plan targeted customer specific promotion
Objectives of Customer Loyalty management:
Acquisition: A loyal customer is a sponsor and refers more customers to business and hence contributes to achievement at really very less cost.
Activation: Focused promotion targeted at specific customers who have not visited us for long would help in creation of the customers.
Enhancement:Maintaining a track of customer whose spend would help in cross selling other products to the customers.
Why One-Loyalty of Arokia IT?
Affordable cost.
Software that tracks the customer spends, collects and redeems points automatically.
Designing, developing and implementing the customized promotion for various types of customers' right through the year.
Regular efficient reports on customers, most appreciated customers, most frequent customers, reports on time.
Wide range of products to redeem.