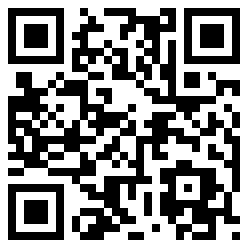 Have you been longing for a successful Online Webstore? The first rule is undeniably to ensure that your website is kept up-to-date, advanced and innovative. The change can be made to your web page with new product offers, or with a blog, which can then be reflected on a search engine that your website is 'alive'. Many SME's, however, find this challenging.
Here comes a convenient yet exclusive solution to your worries – QR coding. Yes, QR (or Quick Response) codes can be used to cull out relevant piece of information from a transitory media and download it into your mobile phone. These days, QR codes can be easily seen on a billboard, an advertisement, magazines, or even on t-shirts. Once it reaches your mobile phone, it will give you complete details about the business, or the organization URL, or maybe a coupon to avail at a local retail outlet.
QR codes are also recognized widely as more significant and useful as compared to standard bar codes because the former has the ability to store digitally more quantity of data, such as URL links, texts, and Geo-coordinates, in addition to the fact that it can be easily scanned through modern mobile phones, and that one does not need a handheld scanner to scan the codes.
Now the question arises how would the mobile phone read the QR code? Well, it is very simple again. You just need a QR code reader App, which can be easily downloaded on an Android, Blackberry or iPhone mobile phone. These code readers are readily available on search engines or company websites.
So how do you generate a QR code for your business? You may choose to use Open Source eCommerce code to generate different codes for your products. QR codes, when attached to your products, give them a unique identification and description. But this is only possible with the professional assistance of a smart developer.
Arokia IT is one such smart QR code-developer that has released QR codes that can be readily coded down to your Android phone in a fraction of seconds. You also have the option to auto generate one QR code to every product on your eCommerce website, consisting of all details about your products, offers, coupons, contact and the URL reference link for your users to share with their friends on their mobile phone. You can further boost your eCommerce by publishing these codes on a public accessible platform, such as print advertising like newspapers, flyers, or wall posters, or adverts on public transport, or even TV advertisements.
What's more? Arokia IT also enables you to add a special QR code to your business card that will contact your contact details to make it all easier for your existing as well as potential clients spread globally, to add you into the list of contacts on their mobile phones.