Here is some news for all those webmasters, SEO professionals and bloggers out there who are anxiously waiting for the Google page rank update. The Google Page rank has been updated this month on November 8th 2012. The last update took place in August 2012 and the one before that in May 2012. From this it is evident that Google is rolling out the updates in every 3-4 months. So the next update is likely to happen in February 2013. As a part of this update some websites may find an increase in page rank while some may observe a drop. So now you might be wondering what could be the factors that can cause a drop in Google Page rank of your website.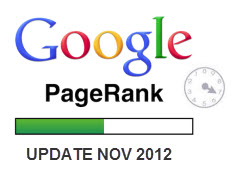 Here are a few factors according to Matt Cutts that can drop the Google Page Rank of your website
1. Sites stop linking
2. Canonicalization Issues or Odd internal linking
3. Paid Link
1. Sites stop linking
Page rank is allocated by Google based on the number of sites that link to your website. But this does not mean that websites that have greater number of back-links will have more page rank. In other words, Google page rank is based on the number of quality back-links to your website. When many sites link to your website Google considers this as an endorsement of your site and hence increases the page rank. Now, if the sites that were previously linking to your site suddenly stop linking, Google considers it as a drop in quality of your website content and may lower your page rank in the next update. So it is always wise to keep a track of your back-links and update your content accordingly.
2. Canonicalization Issues or Odd internal linking
Canonicalization is the process of selecting the most appropriate URL from a number of different URL. Search engines consider www.example.com, example.com, www.example.com/index.html as three different URLs. Even though it is understandable to humans that all three different URLs lead to the same page search engines consider such sites to have duplicate content and hence penalize them. So canonicalization should be implemented to avoid this penalty. This can be done using 301 redirect. Also, search engines consider www.example.com and www.example.com/ as different URLs. If you have linked to your inner pages using different versions of URL it can lead to canonicalization issues. This is called odd internal linking. If the URL formats used to link to the same page are not identical, it can lead to a drop in your Google page rank. So while doing interlinking make sure that you link only to a single version of the URL.
3. Paid links
Paid linking means payment made to another website in order to get a link to your own website. Google's main intention is to provide quality and relevant results to its users. Paid links are considered a major offence as it is a way of tricking Google to believe that the paying sites have good content and hence manipulate the search results. Post Google Penguin update, sites that have participated in paid linking or indulged in link exchange have encountered a drop in their page rank.
Well guys don't panic if you have not got any PR in this update. For all whose PR has dropped there are few things which you can do so that you can prepare yourself for the next page rank update.
1. Create valuable content
2. Fix broken links and canonical issues
3. Use ethical SEO link building to build backlinks
4. Post quality comments on high page rank blogs
5. Guest blogging on related blogs
So why wait? Follow these steps and prepare yourself to gain a good page rank in the next update.