"Smarter the better harder the best" holds true for improved business designs from the efforts of IT companies. Power to enterprises from World Wide Web can be put together as custom web application. As simple as e-reminder to complex windows multiuser applications custom web applications catalyze the business processes. With the revolution led by World Wide Web web application has become the qualification for excelling enterprises. The characters that feature these applications are-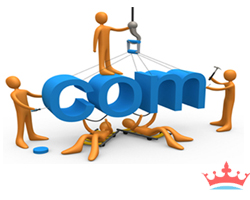 • Real Time Information- You can view the transactions (information exchange or monetary transaction) taking place out of the site at your end from any point of location. Using this real time information processed through custom web applications enterprises can exercise control over their business operations.
• Internet Driven- You need to be the part of global connection in order to enjoy the benefits of these web applications. Being internet driven you can access these applications only if you are online.
• Accessibility- 24 X 7 hr availability of data over all points of globe is the assurance of these web applications.
Arokia IT, the largest IT Company, has been offering robust IT solutions for business enterprises to grow manifolds. From simple internet to complex intranet solutions our offshore IT services promise cost-effective business operations processed via highly user friendly web applications. Our state of the art infrastructure and teams of professional technocrats ensure 100% innovative inputs for producing 100% successful web applications. At Arokia IT we develop standard ready to use web applications as well as custom web applications to empower business enterprises. Our IT solution bag consist of-
• Software Programs automating business processes
• Customer Relationship Application
• Order Processing & Order Management Applications
• Distribution Management System
• Supply Chain Software Programs
• Enterprise Application
• Intranet Software Programs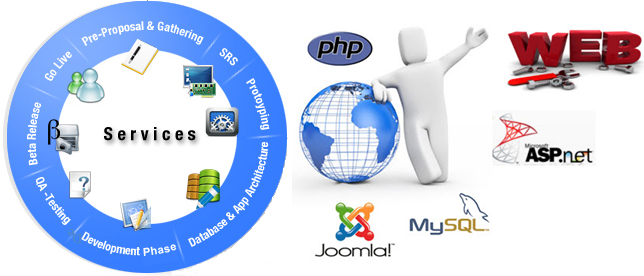 In order to meet diverse business requirements we offer all IT solutions along the supply chain line. For smoother business operations or enhanced business processes IT is inevitable. Unwinding the importance of IT solutions it is the high time for enterprises to get inspired by technology in order to achieve business goals efficiently. But there is an eligibility criterion that an enterprise must meet before opting IT solutions-
• Head Count 50 or above: Companies with either 50 people or more must use custom web applications for multiplied efficiency.
• Branches at different locations: Enterprises that have more than one point of operation i.e. enterprises having branches at different locations must opt for web applications in order to control the business operations from one point.
• Too many transactions: It is inevitable for enterprises having numerous transactions involved in their business processes to have IT independence. Transactions like email, fax, phone calls, monetary transactions, etc require 100% secure web applications to carry out business operations safely.
Explore our IT Solutions by following www.arokiait.com